What does the Bible say about love?
"He who does not love does not know God, for God is love." 1 John 4:8.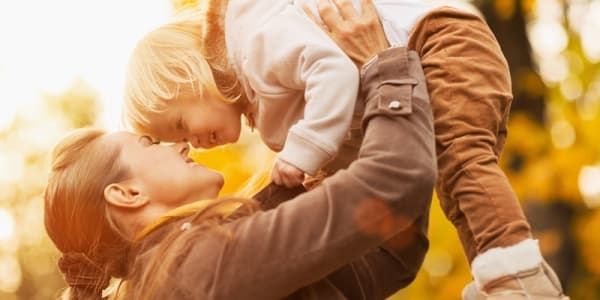 What is love?
What does the Bible say about love?
"He who does not love does not know God, for God is love." 1 John 4:8.
When we think of love, it's easy to think about good feelings. But real love is not dependent on feelings. It is about so much more than how I feel about someone. Whether it is romantic love, a member of my family, a friend, a co-worker, so often love is given and received based on what I myself get out of it. But what do I do when it costs me something to love someone? How does the Bible tell us to love?
"Love is long-suffering and kind. It does not envy; does not parade itself, is not puffed up; does not behave rudely, does not seek its own, is not provoked, thinks no evil; does not rejoice in iniquity, but rejoices in the truth: bears all things, believes all things, hopes all things, endures all things. Love never fails." 1 Corinthians 13:4-8.
So, what is love then? When I can do all these things in spite of my feelings, regardless of someone's actions, that is love. I do not feel loving when I am tempted to anger, to impatience, to seek my own, to believe the worst, to give up on someone. But when I deny these feelings and rejoice, am long-suffering, humble myself, bear with someone, endure all things – that is true love. Love lays down its life, those natural reactions and demands that are a part of human nature, and expects nothing in return.
"Greater love has no man than this, than to lay down one's life for his friends." John 15:13.
Continue reading below ↓
Like what you're reading?
What does the Bible say about love? Loving first
"In this is love, not that we loved God, but that He loved us and sent His Son." 1 John 4:10. It's great if someone loves me, and I love them in return. That's easy. But that is not proof of love. God loved us before we loved Him, and we certainly did nothing to deserve that love. What if someone has treated me badly? Where is my love then? Love gives, and not only to those who are good to us. It loves its enemies; it loves first. And it doesn't disappear if that love is never reciprocated. It endures all things.
"But I say to you, love your enemies, bless those who curse you, do good to those who hate you, and pray for those who spitefully use you and persecute you, that you may be sons of your Father in heaven." Matthew 5:44-45.
What does the Bible say about love? Godly love
"If someone says, 'I love God,' and hates his brother, he is a liar; for he who does not love his brother whom he has seen, how can he love God whom he has not seen? And this commandment we have from Him: that he who loves God must love his brother." 1 John 4:20-21.
Our love for God is not greater than our love for our fellow men. Godly love does not change according to circumstances. It is rooted and grounded.
The tendency is to want the others to change. We feel that it is difficult to love someone as they are and would prefer that they were different. But this is not what the Bible says about love! This is proof that we are more concerned with our own happiness and comfort than with love for the others; we are seeking our own.
But what is love? The truth is that instead of hoping for the others to change, we need to find the sin in ourselves and cleanse that out. The self-interest, know-it-all attitude, conceit, stubbornness, etc., the sin that I find when I deal with others in the course of life. If we cleanse ourselves from these things then we can bear, believe, hope, and endure all things from the others. We love them as they are, and we can pray for them out of a sincere Godly love and concern for them.
No exceptions to love
And there are no exceptions. No "Well, this person doesn't deserve it." Jesus laid down His life for us, the ultimate sign of how much He loved us. And no one has ever been less deserving than we are of that. To love does not mean to agree with someone's sin, to say that everything that they do is OK. Rather, it is to bear with them, to pray for them, to have faith for them, to want the very best for them. It is action in spite of how I feel. Then I can come from having a natural dislike for someone to having a genuine love for them. In order to help someone and turn them from things that could be harmful to them, I can exhort, advise, or correct them, but only when I do it out of a genuine concern and care for them.
Every one I meet should sense a drawing to Christ through me. Love is what draws people. Goodness, kindness, meekness of heart, patience, understanding. How can someone feel drawn if their experience of me is impatience, haughtiness, rudeness, hate, etc.?
So if I feel that I am lacking in true Godly love, then I can pray to God that He can show me how I gain more of it. I need to be willing to give up my own self-will and think of the others before myself.
"And now abide faith, hope, love, these three; but the greatest of these is love." 1 Corinthians 13:13.
This post is also available in
Scripture taken from the New King James Version®, unless otherwise specified. Copyright © 1982 by Thomas Nelson. Used by permission. All rights reserved.