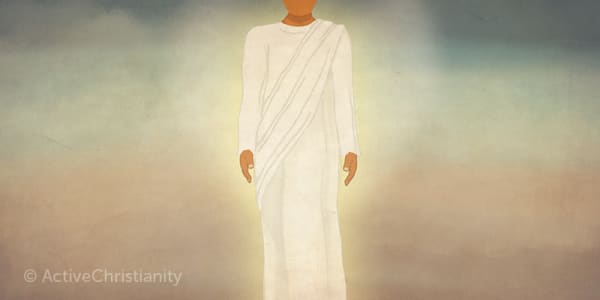 What does the Bible say about angels?
It's a fascinating topic, but what do we really know for sure?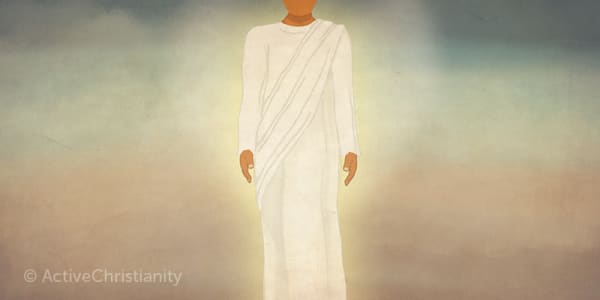 What does the Bible say about angels?
The topic of angels is an interesting one, but there are also many unknowns. The Bible gives us fascinating hints and glimpses, but much of what is generally assumed about angels isn't much more than conjecture. However, the Bible does say a few things about angels that we can know as certainties, and this is very edifying and faith-strengthening!
It seems that in the days of the apostles, people reckoned with angels as a matter of course. After Peter had been freed from prison, he knocked on the door where the brethren were gathered. When the girl who was supposed to open the door assured them that it was Peter, they said to her, "It is his angel." (Acts 12:15.) This was their first thought.
In Hebrews 1:14 we read concerning the angels, "Are they not all ministering spirits sent forth to minister for those who will inherit salvation?" We see that angels a) are spirits and b) are sent out to minister.
The Holy Spirit has His ministry, and the angels have theirs. The Holy Spirit performs His work within a person, while the angels have an external ministry. The work of the Spirit is within the body – He requires water and blood, the death of our self-life – and He imparts the divine nature to us. The angels do not have a share in this work. However, they do desire to look into this glorious work of the Spirit (1 Peter 1:12.) They know that marvelous things are happening! Jesus told us that the angels of God rejoice over one sinner who repents. (Luke 15:10.)
God's children come into contact with God's father-heart through the Spirit, and He sends His angels to help them. An angel, not the Spirit, led Peter out of prison. Likewise, angels freed Daniel from the lions' mouths, Elisha from the armies of the King of Syria, and Lot from Sodom. "Their angels always see the face of My Father who is in heaven." Matthew 18:10. There are abundant sources of help available to God's children if only they could understand it!
Continue reading below ↓
Like what you're reading?
Angels can be sent as an answer to prayer
There are many examples written in the Bible of angels being sent in answer to prayer. "Yes, while I was speaking in prayer, the man Gabriel … informed me …" Daniel 9:21-22. Peter was under lock and guard in prison, but the church prayed for him fervently. "Behold, an angel of the Lord stood by him, and a light shone in the prison; and he struck Peter on the side and raised him up, saying, 'Arise quickly!'" Acts 12:5-7. And the angel led Peter out through the heavy iron gates. This help from an angel was in answer to prayer.
The fact that angels are sent to give external aid is confirmed many places in the Bible. "No evil shall befall you, nor shall any plague come near your dwelling; for He shall give His angels charge over you, to keep you in all your ways." Psalm 91:10-11. "The angel of the Lord encamps all around those who fear Him, and delivers them." Psalm 34:7. Angels were sent to Jesus to comfort Him after strong temptations and trials. (Matthew 4:11.)
Angels are also sent to punish. David saw an angel killing the people; an angel slew 185,000 Assyrians; an angel also slew Herod when he did not give God the glory. (2 Samuel 24:17; 2 Kings 19:35; Acts 12:21-23.)
Angels and the church
We – the church – receive knowledge through the revelation of the Spirit; God's manifold wisdom is to be made known by the church to the principalities and powers in the heavenly places. (Ephesians 3:10.) Thus the church enriches these powers and principalities with wisdom. As God's children we can –through the knowledge of God – grow up in our inner man to Him who is the head – Christ. The angels cannot do that. But they can serve the saints with the understanding of the knowledge they receive through the church.
Paul says in 1 Corinthians 6:3 that we will judge angels. This does not necessarily mean that we will condemn them, but that we will judge that they have helped in this and in that instance. Many missionaries, and others, have been rescued through the help of angels sent from heaven, who removed dangers on their way and led them through difficulties. What a comfort it is to know that there is an angel of the Lord who leads us and accompanies us!
Once we understand the work of the Spirit and of the angels, we can pray for the right help with a greater spiritual understanding. It is important to familiarize ourselves with the reality that angels are sent out to serve those who shall inherit salvation. We must accord the angels their rightful place in our life of faith and acknowledge their work. How else can we be along in judging angels? Let us consider their work; let us observe what they have been appointed to do in the future and how they intervene not only in an individual's life, but also in world events.
This article is mostly based on an article titled "Angels," which in turn was based on a conversation with Aksel Smith. That article was first published in Norwegian in the paper Skjulte Skatter (Hidden Treasures) in June 1914. Read more Articles by Aksel Smith here.
© Copyright Stiftelsen Skjulte Skatters Forlag | ActiveChristianity
Scripture taken from the New King James Version®, unless otherwise specified. Copyright © 1982 by Thomas Nelson. Used by permission. All rights reserved.