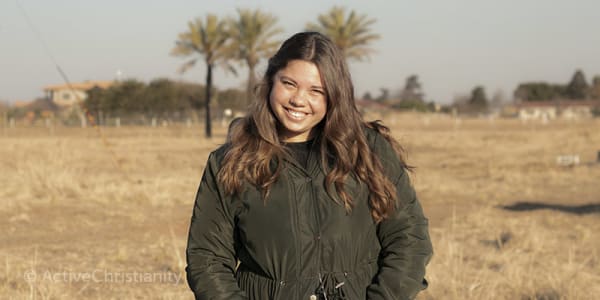 From discouragement to freedom
I used to experience a lot of dark thoughts and discouragement. Here's how all of that changed.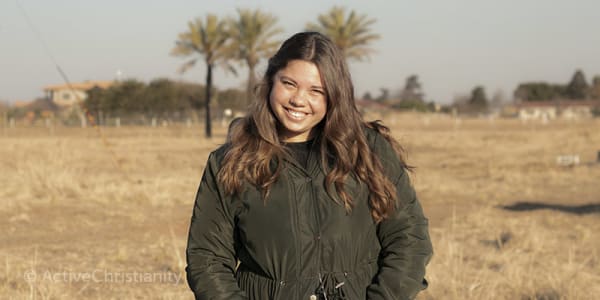 Accepting criticism about something that I did with good intentions, was always difficult for me. In all honesty, it was one of my biggest weaknesses. My negative reactions to being criticized would lead to dark thoughts and discouragement. Feelings of inadequacy, being misunderstood, and doubt about whether I was really capable of doing good, would take hold of me.
After several of these experiences, I began to ask myself whether the problem lay with me. When I faithfully obey the things that God works in me, why does it not lead to what I intended? These verses came to mind and became my starting point: "For I know that in me (that is, in my flesh) nothing good dwells; for to will is present with me, but how to perform what is good I do not find." Romans 7:18.
"As it is written: 'There is none righteous, no, not one; there is none who understands; there is none who seeks after God. They have all turned aside; they have together become unprofitable; there is none who does good, no, not one.'" Romans 3:10-1.
Do I stop trying to do the good?
Through these verses, it became clear that there is sin in my human nature (my flesh), and this taints all the good I try to do. My self-will comes through, wanting recognition and thanks for what I did, having expectations about how I should be treated, and so on. So, if this is the truth, then does it mean I should stop trying to do the good? This obviously couldn't be true. So then, what was the solution?
First, I had to admit that it is true that nothing good dwells in my human nature. Second, I had to come to faith in God's promises written throughout the Bible and believe that He is able to cleanse me from sin and transform me into Jesus' image, little by little each day. (Romans 8:29.)
Continue reading below ↓
Like what you're reading?
Faith became my best friend …
Faith became my best friend, and I held on to this verse: "Being confident of this very thing, that He who has begun a good work in you will complete it until the day of Jesus Christ." Philippians 1:6. The more I read God's word, the more verses and promises I had to hold on to and make my own:
"And whatever you do, do it heartily, as to the Lord and not to men, knowing that from the Lord you will receive the reward of the inheritance; for you serve the Lord Christ" Colossians 3:23-25.
"We are hard-pressed on every side, yet not crushed; we are perplexed, but not in despair, persecuted, but not forsaken; struck down, but not destroyed – always carrying about in the body the dying of the Lord Jesus, that the life of Jesus may be manifested in our body. For we who live are always delivered to death for Jesus' sake, that the life of Jesus may also be manifested in our mortal flesh." 2 Corinthians 4:8-11.
Drawing back in the face of criticism or negative feedback is a thing of the past, because I no longer live according to what I feel. I choose rather to humble myself, admit the truth and fight to overcome the negative thoughts, feelings, and temptations to sin that arise in these situations, so that God can do His work of transformation and salvation within me. Each and every day, in all circumstances, I have opportunities to find the sin that is in me, cleanse it out, and in time become a new person filled with the virtues of Christ. What a miracle!
Never discouraged …
And now my testimony is that I can't remember when last I was discouraged. It is impossible for me to be discouraged if I believe God's promises! This brings a life of tremendous freedom from inferiority complexes, comparing myself to others, envy, feeling accused, etc. Satan, the accuser, has to flee because he has no hold on someone who acknowledges the truth, and who thanks and praises God for the change that will take place, little by little. I also hold onto the thought that "little by little" over time becomes a lot!
I thank God that it is possible to live a life free from all discouragement and feelings of inadequacy. And I thank Him that I can use each day as an opportunity to see what He wants to show me about myself and to rejoice about the miracle of transformation that will take place.
"That you may walk worthy of the Lord, fully pleasing Him, being fruitful in every good work and increasing in the knowledge of God; strengthened with all might, according to His glorious power, for all patience and longsuffering with joy." Colossians 1:10-11.
Scripture taken from the New King James Version®, unless otherwise specified. Copyright © 1982 by Thomas Nelson. Used by permission. All rights reserved.