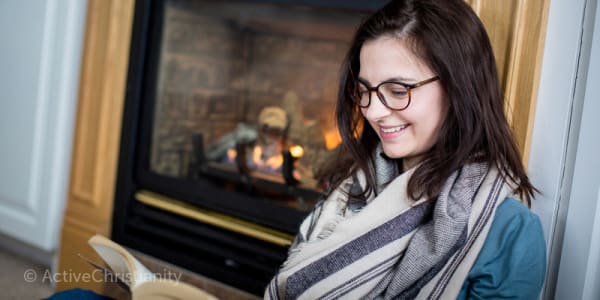 "I am fearfully and wonderfully made"
A lifelong illness cannot shake Jessica's faith in these words.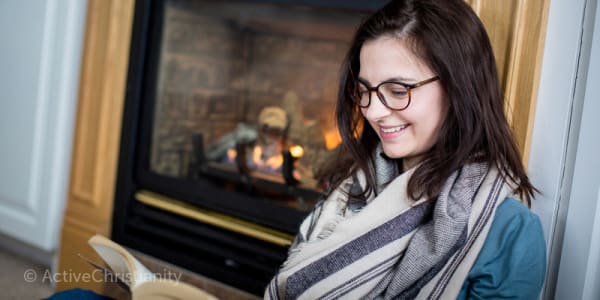 "For You formed my inward parts; You covered me in my mother's womb. I will praise You, for I am fearfully and wonderfully made; marvelous are Your works, and that my soul knows very well. My frame was not hidden from You, when I was made in secret, and skillfully wrought in the lowest parts of the earth. Your eyes saw my substance, being yet unformed. And in Your book they all were written, the days fashioned for me, when as yet there were none of them. How precious also are Your thoughts to me, O God! How great is the sum of them!" Psalm 139:13-17.
Faith in Psalm 139
When I was born, my esophagus was not attached to my stomach. The result of this was that I spent the first five years of my life with a feeding tube, and in and out of the hospital. I have had several corrective surgeries, and now at the age of 25, I'm waiting for another one. This has made eating difficult and has caused me to be ill for a lot of my life.
But those verses in Psalms have taken on a very special meaning for me recently as I wait for my next operation. I am often tired and sick these days, but although I have had to slow down physically, God is still working in my heart.
God planned our lives before the foundations of the world were laid. (Ephesians 1:4) He had a perfect plan for each of us, which included how He made our bodies. For me, I believe that He made my body like this intentionally. When I think about the lines, "I am fearfully and wonderfully made," and, "how precious are Your thoughts towards me," then I know that God didn't make a mistake with me, and I have nothing to complain about. This is a situation that He custom made for me.
Continue reading below ↓
Like what you're reading?
Never think, "Why me?"
It could be easy to think, "Why me?" Growing up, people who didn't know my story would tease me for being skinny or call me anorexic. And I often didn't feel very well. The thoughts would come, "Why would God choose this for my life?" But if I think of all the other things that God has made perfect in my life, the things that I am happy and thankful for, I know that none of those things were a mistake, so how could God have made a mistake in this situation?
Everyone has different situations. For some it's financial difficulties, or whatever it may be. But the point is that we are meant to gain something from these situations. They are perfect for us and it is up to us to take them the right way. The point of God allowing various situations like this is that we can be conformed to the image of His Son!
"And we know that all things work together for good to those who love God, to those who are the called according to His purpose. For whom He foreknew, He also predestined to be conformed to the image of His Son, that He might be the firstborn among many brethren." Romans 8:28-29.
When we believe in those verses then we understand why we have to go through trying situations. Everyone was born with a flesh in which dwells no good thing. (Romans 7:18) We can see that when we meet doubt, anxiety, envy, bitterness, and all these other things that come up in our lives. But we are meant to be conformed to the image of God's Son! In other words, we use those situations that God has given us to acknowledge that what we see is the sin in our flesh, and we overcome it through the power of the Holy Spirit. Then those sins we see are slowly but surely replaced by the fruit of the Spirit. Love, faith, joy, gladness, thankfulness, etc. In this way we gain divine nature and become more and more like Jesus! (2 Peter 1:3-4) We need the situations that show us these things so that we can overcome them.
The means to salvation
When I believe this, then it is easy to believe that I am "fearfully and wonderfully made." God loves me so much that He saw that, for me to be able to overcome the sin in my flesh and become like Jesus, this sickness, amongst other things, was necessary for that work to be accomplished in me. It wouldn't have been the right thing for everyone; different people need different kinds of trials. But that's what makes it all incredible. God loves and knows us so well that He knows exactly what is best for each of us.
When we can see it like this, then all those questions of "why me?" or wondering if God is punishing us for some reason, have to disappear. If I complain or am bitter about the situation, then I am missing out on something that has inestimable value. These trials are the means to the salvation of my soul! We can see how perfectly God works in each of us in these verses:
"In this you greatly rejoice, though now for a little while, if need be, you have been grieved by various trials, that the genuineness of your faith, being much more precious than gold that perishes, though it is tested by fire, may be found to praise, honor, and glory at the revelation of Jesus Christ, whom having not seen you love. Though now you do not see Him, yet believing, you rejoice with joy inexpressible and full of glory, receiving the end of your faith – the salvation of your souls." 1 Peter 1:6-9.
It's actually incredible when you have faith in this and can see your situations in this light. It can go from being a heavy and hard life to one of thankfulness and rejoicing!
This post is also available in
Scripture taken from the New King James Version®, unless otherwise specified. Copyright © 1982 by Thomas Nelson. Used by permission. All rights reserved.