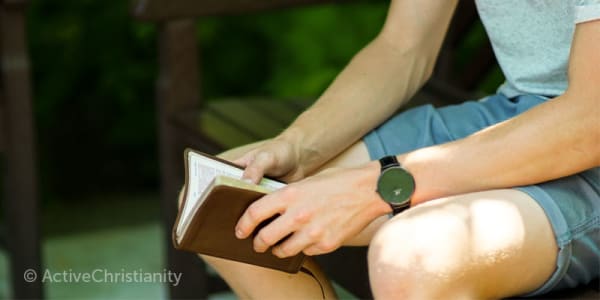 Did you know that Jesus' life can become your life?
Being obedient to the words that Jesus spoke will lead us to life in abundance.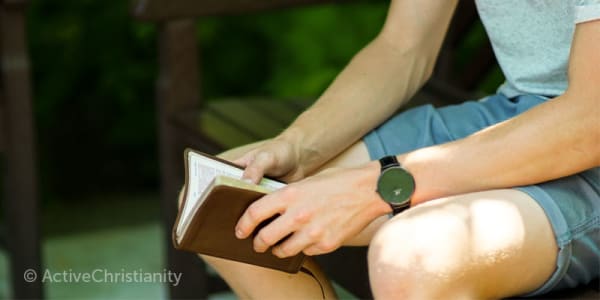 Jesus is the life
"Jesus said to him, 'I am the way, the truth and the life. No one comes to the Father except through Me.'" John 14:6.
"In the beginning was the Word, and the Word was with God, and the Word was God … In Him was life, and the life was the light of men … And the Word became flesh and dwelt among us …" John 1:1,4,14.
"It is the Spirit who gives life; the flesh profits nothing. The words that I speak to you are spirit, and they are life." John 6:63.
"But Simon Peter answered Him, 'Lord, to whom shall we go? You have the words of eternal life.'" John 6:68.
Continue reading below ↓
Like what you're reading?
Keep His commandments
If we want the life that was in Jesus to become our life, then we need to be obedient to the words of life. We need to keep His commandments. "If you love Me, keep My commandments." John 14:15. The intention with the life that He lived and the words that He spoke was that they should become our life as well. We should take up our cross daily and follow Him. (Luke 9:23) That is what will lead us to eternal life.
"For whom He foreknew, He also predestined to be conformed to the image of His Son, that He might be the firstborn among many brethren." Romans 8:29. This means that there should be many who keep His commandments in order to be conformed to His image. It's a choice that we make. We choose to do the good, and that's what brings life and blessing! (Deuteronomy 30:15,19) And of course, in order to do this, we must be familiar with the Word. "… give attention to reading, to exhortation, to doctrine … meditate on these things; give yourself entirely to them …" 1 Timothy 4:13,15.
The life of Christ in us
"Walk in the Spirit and you shall not fulfill the lusts of the flesh … If we live in the Spirit, let us also walk in the Spirit." Galatians 5:16,25. Here we can see the way to life. Obedience to Jesus' commandments leads to overcoming the lusts of the flesh. We must "Fight the good fight of faith, lay hold on eternal life, to which you were also called and have confessed the good confession in the presence of many witnesses." 1 Timothy 6:12. To fight this good fight God gives us the Holy Spirit, both to point out that which needs to be overcome, and to give us the power to overcome it.
Then the life of Christ becomes manifested in us. (2 Corinthians 4:10) We become ambassadors of His life; we live that He may be glorified, and that when He is revealed, we shall be pure as He is pure – we shall be like Him! (1 John 3:1-3)
Praise Jesus who came down to earth to show us the way to live, so that we could have life and have it in abundance! (John 10:10) To live this way gives us a life that is so much more than anything we could experience here on this earth. We already start to taste and experience eternal life while we are here – the blessed fruits of the Spirit.
This post is also available in
Scripture taken from the New King James Version®, unless otherwise specified. Copyright © 1982 by Thomas Nelson. Used by permission. All rights reserved.