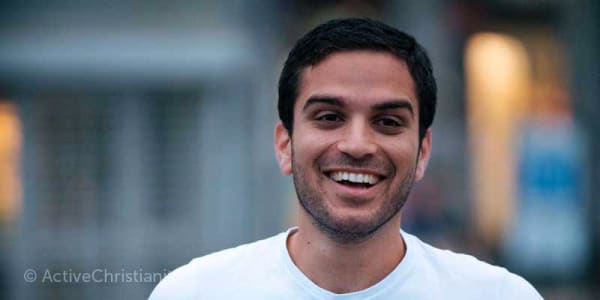 25 motivating Bible verses about the promises we have to look forward to
God's promises are for you!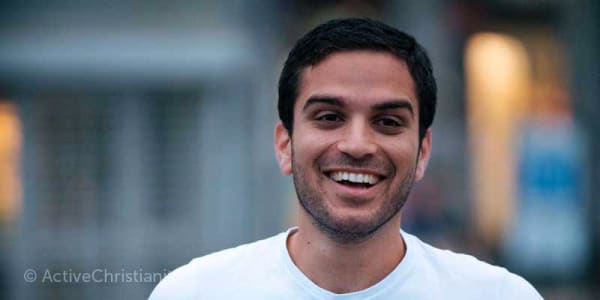 As Jesus' disciples and brothers, we have been called to fight the good fight of faith in this life. It's a good fight, but it's definitely a battle. So unless we have a clear vision of what it is that we are fighting for, we will quickly grow weary in our battle. Here are a few Bible verses that will open our eyes to God's promises about the great reward that we will receive if we have fought faithfully. Then when our earthly lives are over, we will be able to say together with the Apostle Paul:
"I have fought the good fight, I have finished the race, I have kept the faith. Finally, there is laid up for me the crown of righteousness, which the Lord, the righteous Judge, will give to me on that Day, and not to me only but also to all who have loved His appearing." 2 Timothy 4:7-8.
And not only that, but we are also promised a rich life while we are still here on this earth.
"For I know the thoughts that I think toward you, says the Lord, thoughts of peace and not of evil, to give you a future and a hope." Jeremiah 29:11.
These incredibly hopeful and life-giving words are a true encouragement to keep the faith and to persevere in battle!
Listen to a series of articles about the eternal promises for those who overcome here:
Continue reading below ↓
Like what you're reading?
God's promises of eternal life and glory
"Therefore, brethren, be even more diligent to make your call and election sure, for if you do these things you will never stumble; for so an entrance will be supplied to you abundantly into the everlasting kingdom of our Lord and Savior Jesus Christ." 2 Peter 1:10-11.
"For God so loved the world that He gave His only begotten Son, that whoever believes in Him should not perish but have everlasting life." John 3:16.
"Jesus said to her, 'I am the resurrection and the life. He who believes in Me, though he may die, he shall live. And whoever lives and believes in Me shall never die. Do you believe this?'" John 11:25-26.
"Knowing that He who raised up the Lord Jesus will also raise us up with Jesus, and will present us with you." 2 Corinthians 4:14.
"Therefore let that abide in you which you heard from the beginning. If what you heard from the beginning abides in you, you also will abide in the Son and in the Father. And this is the promise that He has promised us – eternal life." 1 John 2:24-25.
"He who overcomes shall be clothed in white garments, and I will not blot out his name from the Book of Life; but I will confess his name before My Father and before His angels." Revelation 3:5.
God's promises for those who endure and overcome
"My brethren, count it all joy when you fall into various trials, knowing that the testing of your faith produces patience. But let patience have its perfect work, that you may be perfect and complete, lacking nothing. … Blessed is the man who endures temptation; for when he has been approved, he will receive the crown of life which the Lord has promised to those who love Him." James 1:2-4,12.
"But may the God of all grace, who called us to His eternal glory by Christ Jesus, after you have suffered a while, perfect, establish, strengthen, and settle you." 1 Peter 5:10.
"Therefore, since Christ suffered for us in the flesh, arm yourselves also with the same mind, for he who has suffered in the flesh has ceased from sin, that he no longer should live the rest of his time in the flesh for the lusts of men, but for the will of God." 1 Peter 4:1-2.
"For our light affliction, which is but for a moment, is working for us a far more exceeding and eternal weight of glory, while we do not look at the things which are seen, but at the things which are not seen. For the things which are seen are temporary, but the things which are not seen are eternal." 2 Corinthians 4:17-18.
God's promises of
transformation
"Beloved, now we are children of God; and it has not yet been revealed what we shall be, but we know that when He is revealed, we shall be like Him, for we shall see Him as He is." 1 John 3:2.
"For you died, and your life is hidden with Christ in God. When Christ who is our life appears, then you also will appear with Him in glory." Colossians 3:3-4.
"For whom He foreknew, He also predestined to be conformed to the image of His Son, that He might be the firstborn among many brethren." Romans 8:29.
"… His divine power has given to us all things that pertain to life and godliness, through the knowledge of Him who called us by glory and virtue, by which have been given to us exceedingly great and precious promises, that through these you may be partakers of the divine nature, having escaped the corruption that is in the world through lust." 2 Peter 1:3-4.
God's promises for experiencing eternity
"Nevertheless we, according to His promise, look for new heavens and a new earth in which righteousness dwells." 2 Peter 3:13.
"Therefore we also, since we are surrounded by so great a cloud of witnesses, let us lay aside every weight, and the sin which so easily ensnares us, and let us run with endurance the race that is set before us, looking unto Jesus, the author and finisher of our faith, who for the joy that was set before Him endured the cross, despising the shame, and has sat down at the right hand of the throne of God." Hebrews 12:1-2.
"In My Father's house are many mansions; if it were not so, I would have told you. I go to prepare a place for you. And if I go and prepare a place for you, I will come again and receive you to Myself; that where I am, there you may be also." John 14:2-3.
"And God will wipe away every tear from their eyes; there shall be no more death, nor sorrow, nor crying. There shall be no more pain, for the former things have passed away." Revelation 21:4.
"To him who overcomes I will give to eat from the tree of life, which is in the midst of the Paradise of God." Revelation 2:7.
"He who overcomes shall inherit all things, and I will be his God and he shall be My son." Revelation 21:7.
God's promises that He will always be with you
"Fear not, for I am with you; be not dismayed, for I am your God. I will strengthen you, yes, I will help you …" Isaiah 41:10.
"Therefore submit to God. Resist the devil and he will flee from you. Draw near to God and He will draw near to you." James 4:7-8.
"And the Lord, He is the One who goes before you. He will be with you, He will not leave you nor forsake you; do not fear nor be dismayed." Deuteronomy 31:8.
Scripture taken from the New King James Version®, unless otherwise specified. Copyright © 1982 by Thomas Nelson. Used by permission. All rights reserved.