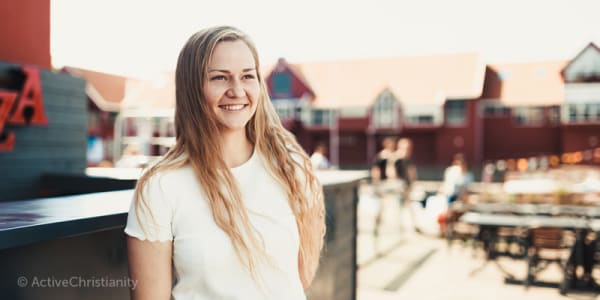 A future and a hope
We have only one hope in our heavenly calling, and that is in Christ. But there we have a future and hope in the greatest and eternal glory.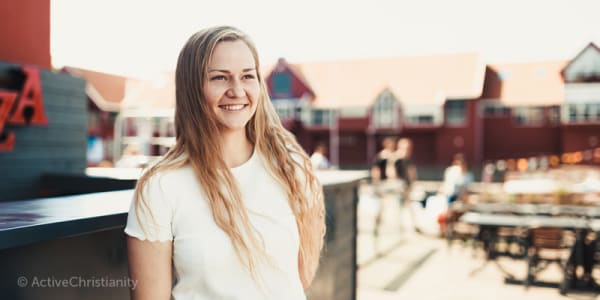 "For I know the thoughts that I think toward you, says the Lord, thoughts of peace and not of evil, to give you a future and a hope. Then you will call upon Me and go and pray to Me, and I will listen to you. And you will seek Me and find Me, when you search for Me with all your heart." Jeremiah 29:11-13.
God has always met those who are wholehearted with His thoughts. This has been the case in the old covenant as well as in the new. He has given them a future and a hope. We have all reason to rejoice in hope and look forward to a bright and glorious future, because God's thoughts toward us are thoughts only of peace and not of evil.
God's guarantee for a future and hope
If one were to ask people today concerning their hope for the future, the answers, as a rule, would be that it does not look very bright. Most people see a hopeless darkness. Their experiences have taught them that their many different hopes have been dashed as times have gone by. Unrest, discouragement, fear, despair, and evil suspicions have entered and filled their minds with darkness and all kinds of restless thoughts instead of the joy of hope that bears them up in battle.
"My soul, wait silently for God alone, for my expectation is from Him. He only is my rock and my salvation; He is my defense; I shall not be moved." Psalm 62:5-6. Only in God can our restless soul become quiet. We will not be put to shame in the hope that comes from Him. We are immovable in our hope and our joy if He alone is our rock, our salvation, and our defense. In this defense we have peace and are well protected. God guarantees that the man of peace has a future (Psalm 37:37), for not a word failed of all the good things that the Lord had spoken; all came to pass. (Joshua 21:45.)
If one does not envy sinners but is zealous for the fear of the Lord, then God says, "There is surely a future hope for you, and your hope will not be cut off." Proverbs 23:17-18 NIV.
"Now may the God of hope fill you with all joy and peace in believing, that you may abound in hope by the power of the Holy Spirit." Romans 15:13.
The God of hope is our true Father and Comforter. It is His desire to give us not only a little bit, but abundantly. He will fill us with all joy and peace. Through faith and in the power of the Holy Spirit we can open ourselves to this abundant fullness. We will not be put to shame in our hope. When Paul wrote about partaking of a glory that will not vanish, he said, "Therefore, since we have such hope, we use great boldness of speech …" 2 Corinthians 3:12. Neither will we be put to shame in this great boldness.
Continue reading below ↓
Like what you're reading?
What was impossible has now become possible
"For on the one hand there is an annulling of the former commandment because of its weakness and unprofitableness, for the law made nothing perfect; on the other hand, there is the bringing in of a better hope, through which we draw near to God." Hebrews 7:18-19.
In Proverbs 24:14 it's written: "So shall the knowledge of wisdom be to your soul; if you have found it, there is a prospect, and your hope will not be cut off."
The weakness and unprofitableness of the law was annulled because it could not lead anyone to perfection. Now we can draw near to God with a better hope in the power of an incorruptible life. What was formerly impossible for the law has now become possible in this hope. (Romans 8:3-4.)
Now we have the hope of partaking of the most precious promises, and thereby becoming partakers of the divine nature. (2 Peter 1:3-4.) Neither will we be put to shame in our hope of being heirs of God and joint heirs with Christ, if we suffer with Him that we may also be glorified together with Him. (Romans 8:17.)
If we continue in the faith, grounded and steadfast, and are not moved away from the hope of the gospel we have heard, then Christ will present us holy, blameless, and irreproachable before His face. (Colossians 1:22-23.)
This transformation can only come about by obedience to the gospel. We need to pray to receive enlightened eyes of the heart so we can know the hope of our calling and the riches of the glory of His inheritance in the saints. (Ephesians 1:18.)
A heavenly future and hope in Christ
The new covenant does not promise us earthly riches, greatness, honor, and power, but we are promised an inner, immovable peace and joy in all of life's situations. If we have cast the anchor of our hope into heaven itself, we have heaven in our hearts now, and then for all eternity.
Paul exhorts Timothy to command those who are rich in this present world not to be haughty, nor to trust in uncertain riches, but in the living God who gives us richly all things to enjoy, and to do good, to be rich in good works, ready to give, willing to share, storing up for themselves a good foundation for the time to come, that they may lay hold on eternal life. (1 Timothy 6:17-19.)
"For the love of money is a root of all kinds of evil, for which some have strayed from the faith in their greediness, and pierced themselves through with many sorrows." 1 Timothy 6:10.
All earthly riches and honor only give us a hope for an uncertain future of unrest and anxiety. We have only one hope in our heavenly calling, and that hope is in Christ. There we have a hope and a future in the greatest and eternal glory.
This article has been translated from Norwegian and was first published in the periodical Skjulte Skatter (Hidden Treasures) in January, 1985.
© Stiftelsen Skjulte Skatters Forlag | ActiveChristianity
This post is also available in
Scripture taken from the New King James Version®, unless otherwise specified. Copyright © 1982 by Thomas Nelson. Used by permission. All rights reserved.