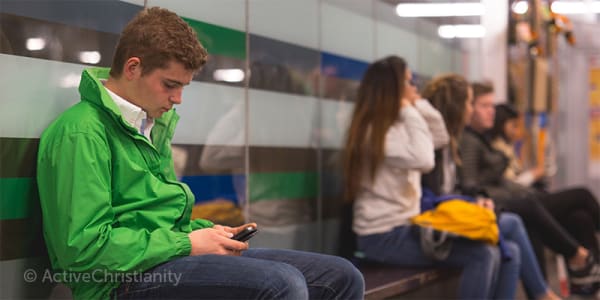 3 examples of how the Bible applies to challenges I face today
How is the Bible relevant today, in such a complex society?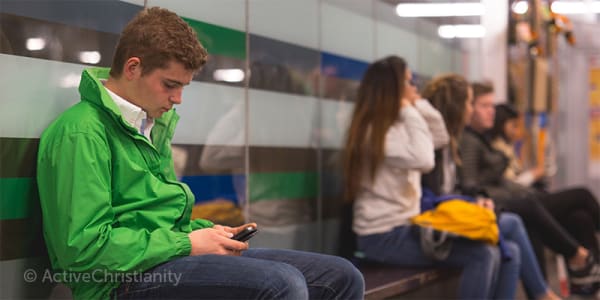 Life is challenging. Every day there are relationships with coworkers, friends and family to nurture, and decisions, both big and small, to consider. Sometimes the unexpected happens: health complications, financial strains, a loved one dies.
Society is complex with conflicting ideas, endless options, social and political unrest and constant change. As a Christian living in this complicated world, I know that I can turn to the Bible for true help and guidance.
In God's Word, I find comfort in times of sorrow, encouragement when I want to give up, and correction and instruction when finding my way through thoughts and situations to God's will. Promises, when believed with all of my heart, free me from strong feelings of fear and discontent. Verses bring me peace in the midst of confusing thoughts and uncertain situations.
I experience God's blessing from obeying His Word and share King David's sentiment: "I will never forget Your precepts, for by them You have given me life." Psalm 119:93.
Continue reading below ↓
Like what you're reading?
Examples of faith
There are many pertinent stories and examples in the Bible that I learn from. When I am tempted to doubt God, His love and His plan for me, I look to Abraham the father of faith. He didn't waver in his faith and received God's abundant promises. When I choose to believe, regardless of how I feel or how trying situations seem, the result is peace and hope instead of distress and despair.
When I want do my own thing instead of serving the others in some way, I am reminded of how the Apostle Paul worked tirelessly to spread the gospel. He was even stoned, beaten, and imprisoned, but through everything he rejoiced and wrote persuasively of a fulfilling life. I too experience joy that comes from overcoming selfishness when I obey this verse: "Let each of you look out not only for his own interests, but also for the interests of others." Philippians 2:4.
Examples of boldness
When I sense that I am bound to people and what they think of me, I read how Jesus was full of zeal and love for God. He boldly exposed the hypocrisy of the scribes and Pharisees, who were influential religious leaders at the time. (Matthew 23) On another occasion, He broke tradition and healed a man on the Sabbath even though the scribes and Pharisees were watching and plotting against Him. (Luke 6:6-11)
Jesus, who was tempted in all points as you and I, never gave into timidity or caring what the others thought of him. (Hebrews 4:15) He obeyed God's voice, spoke the truth and acted on what was right. Following His fervent example is the way to become free!
Examples of purity
When I am not sure how to dress or interact with members of the opposite sex in a time when "anything goes," there are verses that address this. Modesty is fitting (1 Timothy 2:9) and flirting, whether one is married or single, is not appropriate. (Proverbs 31:30) A romantic relationship with someone I don't intend to marry and a sexual relationship before marriage are out of the question. "But fornication and all uncleanness or covetousness, let it not even be named among you, as is fitting for saints …" Ephesians 5:3. Following this clear guideline has spared me from causing damage to myself, others and my relationship with God.
Sometimes little questions come up like how to take care of finances or how to treat someone. When I pray and then read in God's Word, I find answers. Time spent reading and listening to God's Word is invaluable! Relevant verses come back to mind at the exact moment when a word of encouragement or a warning is needed. Then I sense that God is with me and wants me to succeed in choosing the good. A connection with God and His Word is strengthened through prayer and obedience to what is right. God's Word is an incredible help to living an overcoming and happy Christian life.
"Bind them continually upon your heart; Tie them around your neck. When you roam, they will lead you; When you sleep, they will keep you; And when you awake, they will speak with you." Proverbs 6:22. One simple Word of God at the right time is priceless!
The
word of the cross
Most importantly, God's Word helps me recognize and resist the evil inclinations in my nature, which cause unhappiness. It isn't other people or circumstances that are the problem. The problem is inherent, hidden sins: greed, anger, pride, and envy to name a few. Jesus, our forerunner, was victorious in every temptation when faced with temptation. Thus, "the word of the cross" came into effect with power to eradicate all sin. We can follow Jesus' example and use God's powerful Word as a weapon to "crucify" the sin in our flesh (nature). "And those who are Christ's have crucified the flesh with its passions and desires." Galatians 5:24. The result is a happy life, free from the burdens of sin and free to be good!
Scripture taken from the New King James Version®, unless otherwise specified. Copyright © 1982 by Thomas Nelson. Used by permission. All rights reserved.