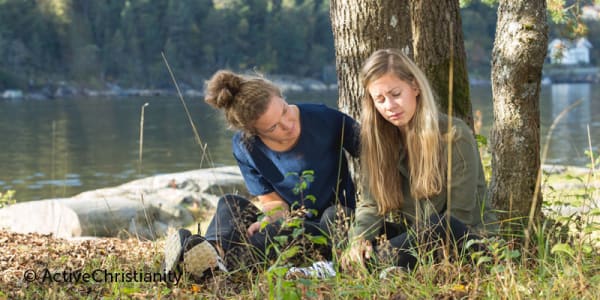 16 reasons why you never have to lose courage in hard times
This compilation of Bible verses will bring you words of encouragement for when you are going through trials.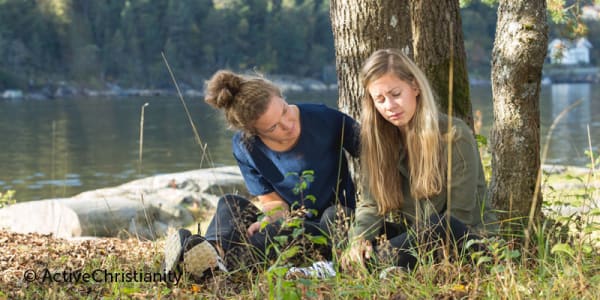 Count it all joy in trials and hard times!
In the letter of James 1:2-4 it's written that we should: "… count it all joy when you fall into various trials, knowing that the testing of your faith produces patience. But let patience have its perfect work, that you may be perfect and complete, lacking nothing."
How can we count it joy in hard times? What makes it possible to remain in faith when we are experiencing that trials are hard to bear? It is these encouraging promises that can only be found in the Word of God which give us courage and strengthen our faith. If we truly believe in these Bible verses we will always have strength in hard times, and our hope will never fail.
"Be strong and of good courage, do not fear nor be afraid of them; for the Lord your God, He is the One who goes with you. He will not leave you nor forsake you." Deuteronomy 31:6.


"Being confident of this very thing, that He who has begun a good work in you will complete it until the day of Jesus Christ." Philippians 1:6.


"… and lo, I am with you always, even to the end of the age." Matthew 28:20


"But may the God of all grace, who called us to His eternal glory by Christ Jesus, after you have suffered a while, perfect, establish, strengthen, and settle you." 1 Peter 5:10.


"No temptation has overtaken you except such as is common to man; but God is faithful, who will not allow you to be tempted beyond what you are able, but with the temptation will also make the way of escape, that you may be able to bear it." 1 Corinthians 10:13.


"And the Lord said, 'Simon, Simon! Indeed, Satan has asked for you, that he may sift you as wheat. But I have prayed for you, that your faith should not fail; and when you have returned to Me, strengthen your brethren.'" Luke 22:31-32.


"Seeing then that we have a great High Priest who has passed through the heavens, Jesus the Son of God, let us hold fast our confession. For we do not have a High Priest who cannot sympathize with our weaknesses, but was in all points tempted as we are, yet without sin. Let us therefore come boldly to the throne of grace, that we may obtain mercy and find grace to help in time of need." Hebrews 4:14-16.


"Commit your way to the Lord, trust also in Him, and He shall bring it to pass." Psalm 37:5.


"Behold, I am the Lord, the God of all flesh. Is there anything too hard for Me?" Jeremiah 32:27.


"But the Helper, the Holy Spirit, whom the Father will send in My name, He will teach you all things, and bring to your remembrance all things that I said to you. Peace I leave with you, My peace I give to you; not as the world gives do I give to you. Let not your heart be troubled, neither let it be afraid." John 14:26-27.


"Cast your burden on the Lord, and He shall sustain you; He shall never permit the righteous to be moved." Psalm 55:22.


"God is our refuge and strength, a very present help in trouble. Therefore we will not fear, even though the earth be removed, and though the mountains be carried into the midst of the sea; though its waters roar and be troubled, though the mountains shake with its swelling." Psalm 46:1-3.


"Finally, my brethren, be strong in the Lord and in the power of His might." Ephesians 6:10.


"The Lord is my rock and my fortress and my deliverer; my God, my strength, in whom I will trust; my shield and the horn of my salvation, my stronghold." Psalm 18:2.
Continue reading below ↓
Like what you're reading?
God's Word gives courage
The Word of God is like balm to a heart that is struggling in a trial. To read the Word of God and believe that these promises are for you, that God has a personal love for you, and has a personal interest in seeing it go well for you and in getting you through all the hard times, every situation, gives the greatest comfort known to mankind.
These verses are like a lifesaver to cling to in a stormy sea, keeping you afloat. They are like a lighthouse in the distance, showing you that safety and salvation are near. The grace of God is enough for each of us, so that no storm can break us. We are safe in His hands and we can come through any storm, all our trials, with our faith strengthened, rather than the opposite. As Peter writes:
"In this you greatly rejoice, though now for a little while, if need be, you have been grieved by various trials, that the genuineness of your faith, being much more precious than gold that perishes, though it is tested by fire, may be found to praise, honor, and glory at the revelation of Jesus Christ." 1 Peter 1:6-7.
We can lift our eyes above the situation and the hard times and look upward. Our hope is eternal.
"For our light affliction, which is but for a moment, is working for us a far more exceeding and eternal weight of glory, while we do not look at the things which are seen, but at the things which are not seen. For the things which are seen are temporary, but the things which are not seen are eternal." 2 Corinthians 4:17-18.
Scripture taken from the New King James Version®, unless otherwise specified. Copyright © 1982 by Thomas Nelson. Used by permission. All rights reserved.